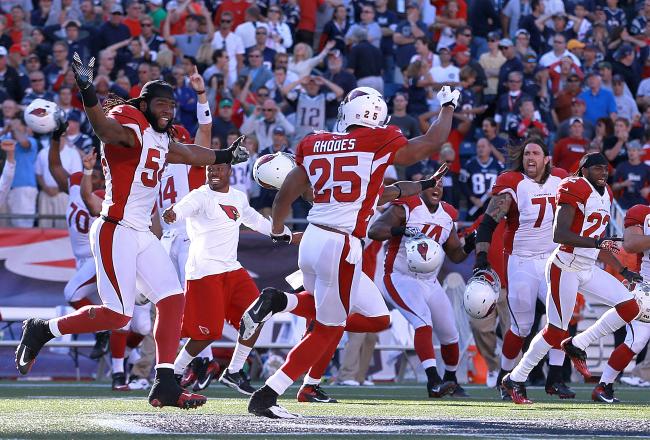 Well, it's another week up and another week down with no shortage of story lines. Let's jump right in….
Forte: Things initially looked worse when Matt Forte went down in Thursday night's game with what appeared to be a high ankle sprain. Those can be pretty nasty and cost players from 3-6 weeks to heal but Lovie Smith has reported that it is not a high ankle sprain. The Bears have added Khalil Bell though, which shows you that they don't feel great about Forte going next week. If by some miracle Michael Bush is available in your league, scoop him up. He will be a top 15 option at RB while Forte is out.
Hernandez: While Forte escaped without a high ankle sprain, Aaron Hernandez was not so lucky. Hernandez should be out until mid October at the earliest which is a shame because I liked him as a top 5 TE this year. The Pats have added Kellen Winslow but I'd make him show me he will be involved before I'd endorse him as an add. The main beneficiary of Hernandez's injury should be Wes Welker.
Ahmad Bradshaw: Bradshaw suffered some sort of a neck injury. While it is unclear how severe it is, the important note is that it looks like Andre Brown is the guy you want to pick up. David Wilson remains in Coughlin's doghouse and Brown went for a 13-71-1 line on the ground adding a pair of receptions for 19 more yards. The Giants offense will allow for a startable RB most weeks, and if Bradshaw will be out for a while Brown looks like the guy you want.
San Diego RBs: Ronnie Brown got usurped as the starter before this weekend's game but his replacement Curtis Brinkley didn't last very long either. Jackie Battle, last year's surprise Chiefs rb, took over and ran for 2 TDs to go with 69 yards rushing. Alas, Ryan Matthews is set to return this week so within a week or two he should take over the Lion's share of the carries. If he goes down again this backfield will be a muddy mess for fantasy purposes.
Spiller: Last week we talked about how CJ Spiller was a top 10 RB while Fred Jackson would be out. Well he didn't disappoint, and he may have made it interesting for when Fred returns. We could be looking at more of a timeshare when that happens, most likely what we were expecting before the preseason. For now, CJ should be ranked in the 5-10 range each week and owners can enjoy it while it lasts.
Rams: There were a few interesting notes from this game. First, Danny Amendola went crazy after fumbling his first reception of the day and for a while he looked like he might break the all-time reception total for one game. In the end he still finished with the monster line of 15-160-1. He's somehow only 19% owned in ESPN leagues as of this morning and should be the number 1 WR add across the board. Big bump in PPR leagues for his value. The other note is Daryl Richardson who went for over 100 yards rushing after Steven Jackson was injured/benched. While I expect Jackson to get the bulk of the workload if he's healthy, Richardson showed that he can carry the load as well if needed and will probably take a few touches away from Jackson from here on out.
Browns: Two weeks ago this offense looked abysmal and Trent Richardson's owners were a bit worried. Personally as a Richardson owner I stayed the course and I'm glad I did. He looked great this week showing good burst and elusiveness on a couple long scoring plays. The big thing that helped him was Brandon Weeden's reversal of play. I expect Weeden to generally fall somewhere between his 118 yard 4 interception week 1 and 322 yard 2 TD week 2. If he can do that, he should make Greg Little, Mohammad Massaquoi and Trent Richardson all ownable. Additionally TRich should be an every-week starter getting almost all of the touches out of the Browns backfield.
Jets Backfield: Shonn Greene left week 2 early with a concussion and his replacement Bilal Powell looked pretty good in the 2nd half. No word on if Greene's concussion is severe, but Powell looked promising should Greene miss any time.
Giants Passing: Just thought the sheer numbers warranted a mention. Eli Manning: 31-51, 501, 3-3. Hakeem Nicks: 10-199-1. Victor Cruz: 11-179-1. Mind Blowing. That's good for 3 of the top 5 performances from Week 2. Check out the Game Highlights below:
Reggie Bush: Could he really be proving that last season, and the final 6 weeks of last season, was for real? One of the two players in the top 5 week 2 performances who isn't a Giant, he might have moved into my top 10 RBs. He's definitely the only really interesting option in that offense so he should continue to get a good workload.
RGIII: Everyone said Griffin couldn't possibly approach what Cam Newton did as a rookie. Well, maybe in passing yardage no, but RG has been the number 1 scorer in fantasy football through the first two weeks. It's time to consider that we might see a historical season from a rookie QB two years in a row.
I'll finish here. Remember if you have questions or comments, feel free to comment below or hit me up on twitter (@ask2guys).
Related Articles